WELCOME!
Welcome to Saint John Fisher Catholic Church! Our parish is a dynamic, faith-filled community comprised of more than 2,400 families committed to building a place of ministry and spiritual renewal for people of all ages who seek the presence of Christ in their lives. Every member of St. John Fisher is a vital part of our parish family, and together we proclaim the good news of Jesus Christ in word and deed, celebrate God's love in prayer and sacraments, and serve those in need. Our doors are always open, welcoming those who want to know Jesus Christ in the fullness of our Catholic faith and to be part of a community overflowing with faith, hope and love. Take some time to explore our website, where you will find information on our Parish's many organizations, activities and services. In addition, our clergy and staff are here to assist you and make you feel welcome. Do not hesitate to call, email or stop by to talk with us. We are here to serve.
Sincerely yours in Christ,
Father Robert McDermott, Pastor
SILVER JUBILEE CELEBRATION 
Congratulations to St. John Fisher Pastor, Father Robert McDermott, for achieving 25 years of service as a priest. All parishioners are invited to celebrate this milestone event with Father McDermott on Sunday, May 31, at the 11:30 Mass, followed by a Silver Jubilee reception in the Parish Center from 12:30-3:00pm. There will be complementary food, drink, music and more!  Please RSVP to MCorcoran@sjf71.org.
Pastoral Council Elections
It's time to cast your vote for two new Pastoral Council members. All adult members of the parish are encouraged to vote this weekend (May 30/31) after any Mass at the table in the Church Hall.  Ballots and candidate profiles were included in last week's bulletin and will also be available at the table. You can also click here to view. Candidates are Patricia Donnelly, Cookie Magee, Joseph Stafford, and Harry Stefchak. All ballots must be returned by June 1.
                   God Bless Our First Communicants!
  Congratulations to our 2015 First Communion Class, who received the Sacrament of Holy Eucharist on Saturday, May 9, at St. John Fisher. In all, 44 children made their First Communion. We are very proud of them and hope they will always keep Jesus in their hearts.
Congratulations!
Congratulations to our Confirmation Class, who received the Sacrament of Confirmation on Thursday, April 30, at St. John Fisher. The most Reverend John McIntyre confirmed 50 young members of our parish on a beautiful spring afternoon. We are so proud of them for becoming fully initiated members of the Catholic Church. May God bless them!
Vacation Bible Camp 2015
Join us for "EVEREST" the coolest week of the summer!! This year's Vacation Bible Camp will have you reaching new heights with Jesus!  Camp will be held August 3-7 from 9:00am until noon. Cost is $40. Click to access our 2015 VBC registration form. Registration is limited so sign up now!!
Wondering How to Pray?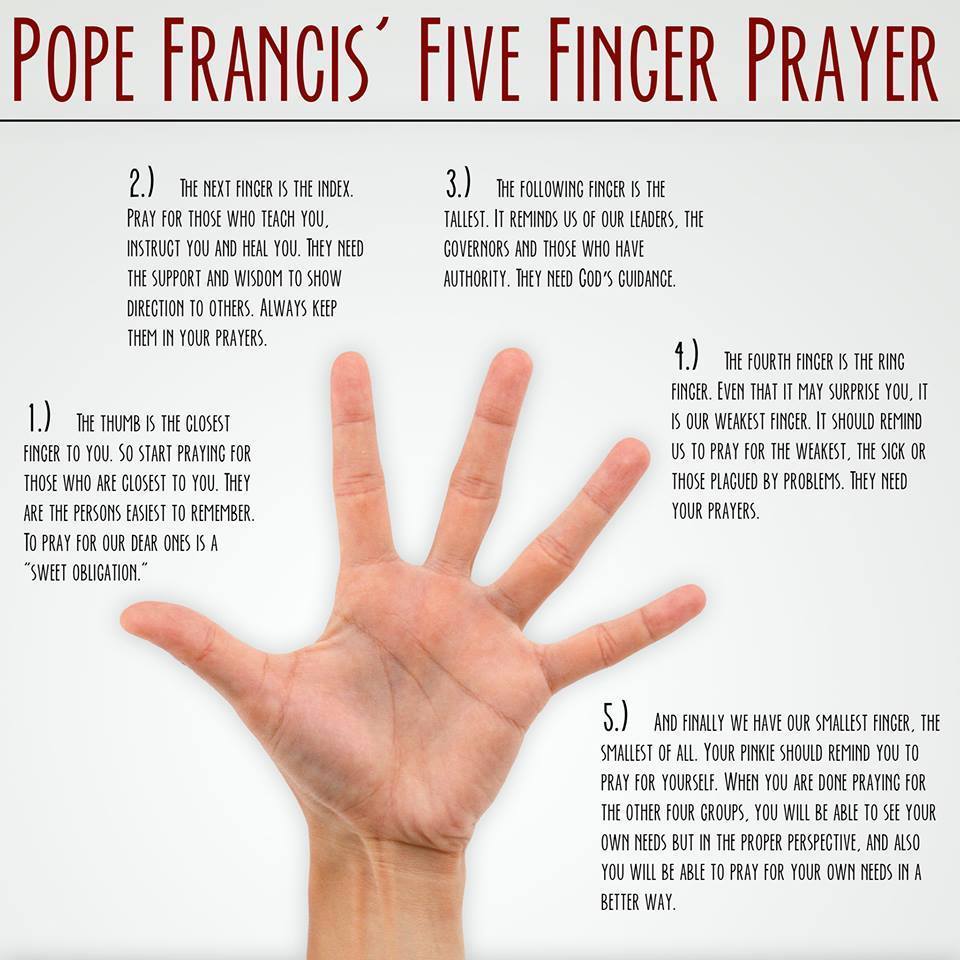 Looking for a Good Read?

Check out
the latest issue of Growing in Faith:
JUNE 2015

Words of Wisdom
"Let us invoke the Holy Spirit each day: He guides us along the path of discipleship in Christ."
— Pope Francis via Twitter
Prayer of the Week
PRAYER TO MARY, MOTHER OF GOD
O blessed Virgin, Mother of God, Mother of Christ,
Mother of the Church, look upon us mercifully at this hour.
Virgin faithful, pray for us. Teach us to believe as you
believed. Make our faith in God, in Christ, in the
Church, always to be serene, courageous, strong, and generous.
Mother worthy of love. Mother of faithful love, pray
for us. Teach us to love God and our brothers and sisters
as you loved them: make our love for others to be
always patient, kindly, and respectful.
Cause of our joy, pray for us. Teach us to be able to
grasp, in faith, the paradox of Christian joy, which
springs up and blooms from sorrow, renunciation, and
union with your sacrificed Son. Make our joy to be
always genuine and full, in order to be able to
communicate it to all. Amen.
.